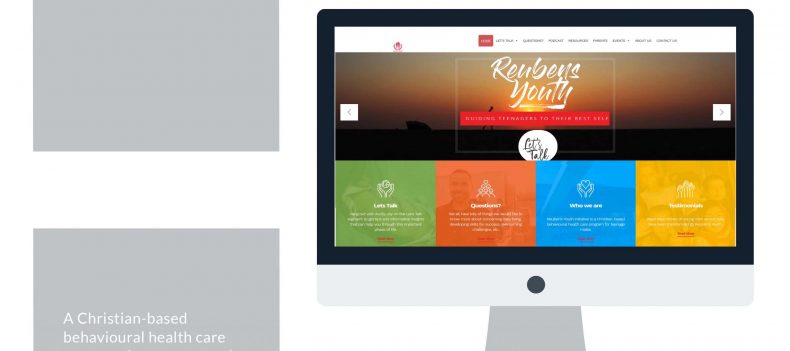 Social media marketing is likely to be a key component of your overall marketing strategy. At the end of the day, social media platforms play a vital role in helping businesses reach a wider audience.
Through social media presence, your business will benefit from improved customer knowledge and strengthened links between your business and your customers. With 3.4 billion social media users worldwide, sites such as Facebook and Instagram are now considered to be the core components of the marketing campaign.
That being said, with the variety of services and goods available online, customers now need a little more persuasion than simply being introduced to what your business can deliver. For business owners, this means that hitting revenue goals can be a time-consuming process that now requires more than being a good salesperson. A Social Media Marketing funnel can be a solution to this, allowing you to create a strategic process that converts leads.
Understanding What Marketing Funnel Is?
A number of abbreviations or infographics can describe a marketing funnel, but ultimately, they consist of the steps that your customer takes in the process of completing their purchase. Marketing or sales funnel are methods intended to help the customer's experience when buying any goods or services.
To imagine your sales funnel, think of the way the customer behaves before the conversion takes place. Generally, the funnel is divided into three categories: the top, the middle, and the bottom. At this point, the consumer becomes aware of your business, develops an interest in your brand, creates a desire to buy one of your products or services, and then converts them.
Through visualizing your sales in this way, a marketing funnel helps you to customize your strategy and encourages you to direct your customers. Irrespective of which part of the funnel they are within, you can apply measured techniques that will attract and re-target your leads to conversions.
How Is Social Media Used For Marketing Funnel Strategy?
Social media is used as a method to lift the brand's visibility in marketing campaigns. By making use of this method, businesses can connect with consumers, thereby encouraging the confidence of those who have stumbled across your brand for the first time. However, you can do this by creating appropriate, customized content that will result in higher conversion rates, improve engagement and positive customer experience.
Beyond increasing awareness, paid advertising is an important part of social media strategy. You can use Facebook tracking and targeting pixels to form personalized audiences that are more likely to respond to your marketing strategy. By tracking user interactions, targeting pixels can present your business to those who are interested in your products or services and are likely to convert. If you combine this with the goal of providing useful experience for your prospects, your social media sales funnel will be extremely successful.
To increase value, ensure that your lead clicks on your ad to find interesting content, or a squeeze page providing valuable resources. The common method is to create pages that generate data, giving you access to an accurate picture of your audience. Therefore, using this information, you can use social media to retarget prospects who have gained access to information that is set apart from your competitors.
At this point, using the social media functions will become crucial to your funnel strategy. Paid social media advertising is an excellent investment that contributes to potential prospects being aware of your business. But without cultivating the leads, they can also be aware of rivals that have a more enticing deal in place.
What To Consider When Creating A Funnel Strategy For Social Media Marketing?
Think about the consumer of your brand, to decide how social media funnels work with your marketing strategy. To cultivate your lead, you need to have a clear understanding of your customer, their needs, and how they communicate with your business.
Think of the social media channels on which your customer is present while preparing your funnel. Usually, Facebook is an all-rounder that reaches a broader spectrum of users, regardless of their background and desires. However, if your business is part of a niche where a community is present on specific social media platforms, such as Instagram or LinkedIn, be sure to cover the appropriate platforms.
From here, you will need to think about what your customers want. If you're exploring the marketing funnel or amplifying your marketing material, retaining the attention of your prospect is crucial. The difference between conventional marketing and a funnel viewpoint is the understanding that unyielding selling strategies are dying out.
Customers are looking for value and appeal in your business long before they think about purchasing your services or goods. It is therefore important to take your strategies further and to give back to your prospects in order to retain their interest.
Create Business Visibility At The Top Of The Funnel.
Social media is the best place to show the brand to a wide audience. If you include the correct information, your business would appear to be legitimate and reliable.
However, as a business owner, there are a lot of ways to use social media than just being online. After all, a social profile without a visual or activity profile is not very convincing.
Include Important Information
When it comes to brand awareness, the first impressions count. Your social media landing page will include all the required contact information, a call to action, and a lot of content that will engage your audience.
If you're an experienced social media user, you'll know that information sharing is often limited. For instance, the Instagram bio can only be 125 characters until it appears in the "See more" section. So, keep that in mind to make sure you don't have any contact details that may be missed.
Produce Engaging and Trending Contents
Your social media need content in order to make your business appear legitimate. Using social media apps for photo and video sharing, status updating, and live updates on Facebook and Instagram. By keeping your profile active, customers are likely to retain interest.
Apart from that, it's important to know what kind of content is currently on the trend, and to have some understanding of social media algorithms to make the most of each platform.
Implement Paid Ads
Paid adverts are the most common way to raise brand awareness on social media with many ways to explore. Facebook provides pay-per-click ads and supported mailing solutions to bring traffic to your digital content. You can also spread your tweets on Twitter or use Instagram's different options to share content as people click through their social media or watch videos.
In addition, influencer marketing may be acceptable if your consumers are likely to engage with some social media influencers. This ensures that your brand is supported by prominent individuals who can encourage your audience, potentially taking brand exposure to thousands of leads depending on the scope of the influencer.
Although these approaches will carry a lot of traffic to your brand and to the top of your funnel, you should ensure that you have a plan in place to keep it running. With a marketing funnel in place, you can use strategies to create relationships with prospects and promote conversion.
Retaining the Interest Of Your Lead And Growing Opportunities In The Middle Of The Funnel.
In the middle of the funnel, you will try to keep your lead engaged with your business and grow a willingness to buy. At this point, it's about demonstrating that your business mission is to provide positive customer service. After all, customers are more likely to buy from products that tend to be trustworthy with outstanding customer service.
Increase Brand Trust
To improve confidence, consider asking your current customers to leave feedback of their interactions with your business on your social media accounts. Let's hope you have a bank of good references to show that your business is legitimate and trustworthy. Often, make sure you post some testimonials on your social media accounts so that new and current clients are aware of your achievements.
From here, work to retain the newly established interests of your brand that your prospects have created. Please try to encourage candidates to connect with your business, such as your blogs, and comment on your social media posts.
To increase engagement on social media, post content that invites your customers to respond. For instance, run a social media contest. Facebook allows you to share content in order to join a competition. By doing so, you're going to get free social media exposure because of the number of people who share your post with their friends.
Add Automation to Sales Funnel Design
Building a sales funnel will simplify the process of providing valuable resources to both you and your customer. Social media visibility and an automated sales funnel will go hand in hand if you're trying to improve conversions. By developing a positive and engaging social presence that brings clicks to your landing pages, you can create a lead magnet, and also collect data for use.
Using landing page builders, you can create squeeze pages that collect data in exchange for valuable resources such as free guides or manuals. Using social media to re-target individuals with the data you have gathered to retain the attention of your prospect.
Convert Prospects Into Consumers And Promote Brand Loyalty At The Bottom Of The Funnel.
At this point of your social media selling process, customers are searching for an opportunity to commit to a purchase or selling inquiry. Therefore, once you have managed to provide the customer with useful information, it is important to continue this approach.
Maintain a Brand-Customer Partnership to Promote Sales
At this point, potential customers are searching for answers to their purchase questions or concerns. With a good funnel, you would have built a solid relationship with your prospects, based on the history of interactions. To overcome this, use social media messages to reach out to your prospects, let them know that you're willing to support them.
There are a lot of barriers in the average consumer's life that can take their attention away from your funnel. Working hours, relatives, and even a debt beyond the scope of the arm can keep them from making a purchase. If prospects need further motivation, use the data acquired in the middle of the funnel to find deals that cannot be declined. If you are using tactics like email marketing, social media targeting pixels, or supported content, you can reconnect with those that are likely to convert at the right moment.
Encourage the Loyalty of the Brand
Encourage brand loyalty after the sale, encourage the customer to continue to engage and interact with your social media post. Keep your content marketing strategy in place and post content that is likely to draw the attention of your customers.
It is important to maintain the positive relationship that you have formed with your customer. You can reach out to ask them if they are enjoying their newly purchased products, or get them to leave a review. This will promote repeat purchases and build an additional strong referral that emphasizes trust in your brand.
Conclusion
Ever feel like you are doing everything possible to increase your profits but people are not just buying? That's because you don't have a sales funnel. A marketing sales funnel as an automated sales solution that should generate leads even as you sleep.
We don't believe in pre-made or packaged solutions. Your business is unique, so it only follows that your sales funnel should be too.