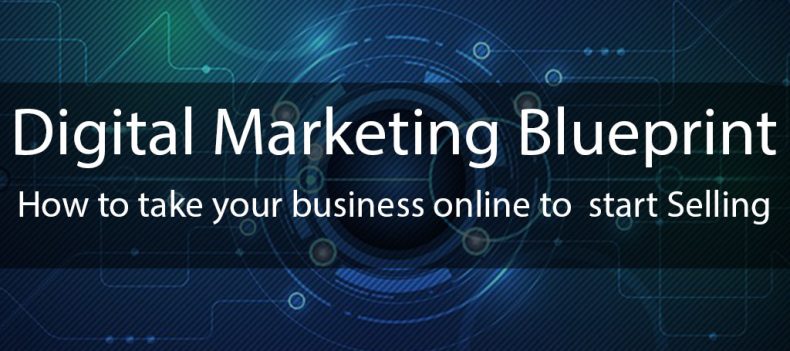 As a business owner, you probably might have a working website for your business or you are planning to start one soon.
I would love to ask you this simple question, why do you want to take your business online?
Having a website or an online presence for your business is an excellent decision to make, but it is not sufficient if you are not generating sales from it.
 If your business website is built just for the sake of having an online presence or you do not even have one, then you need to read this article to the very end.
As we know that the buying behavior of customers changes, that makes it essential for businesses to go online to access more customers and increase their visibility in the market.
As a business, some percentage of your sales should be made in from your website traffic, perhaps from visitors who have engaged a particular content about a product or service on your website or a customer who found your website after searching for a service you offer or a product you sell.
Although B2B companies may not be able to make direct sales from their website, they should be able to capture leads and nurture them with engaging contents and updates for later conversion.
This article will expose you to all you need to know about taking your business online. If you already have a working website you need to make it part of your sales process.
Taking your business online is not limited to just having a working website, it is having a functioning website that is optimized to generate constant leads or direct sales for your business.
What do you need to start selling online?
Website and Maintenance Budget
Google My Business Listing
Search Engine Optimization (SEO)
Email Marketing and Lead Generation
Social Media Account
Advertising
Content Marketing
Analytics
Moving your business online is a daunting task if you are not entirely comfortable with building websites and marketing yourself through social media and traditional online channels. Fortunately, Rome was not built in a day and your online business does not have to be either. All you need to do is keep moving forward.
In this article, I will share with you some of the most essential guides to take your business online.
Build Your Own Website
When moving your business online, building a new website should be the first step. Your website is your brand, and building a website means you will be putting your best foot forward as you start your internet business. Ensure to minimize logical mistakes while making the website and check for the basics like typographical errors and misspellings. Also, ensure all of the links are working. One thing every business must understand is its credibility, it is as good as the quality of the website.
Keep your website simple, but not just for now but for the future as well. A responsive website automatically changes to fit screen sizes and with so many customers shopping over mobiles and tablets, it is a good idea to have a responsive website from the start to avoid having to create a specialized website for every situation down the road.
The more responsive your website is, the more it will engage website visitors.
Keep. It. Simple. Stupid (KISS), this is the first thing you keep in mind when taking your business online. Many of the business while moving online overdo things, so they go on every social media platform for promotions and invest a lot on advertisements.
You do not have to be complex, just be clean and appropriate for your customers, and keep in mind that when it comes to taking your business online business effectiveness is more important than efficiency.
Plan for Maintenance
It is not sufficient to have a new website, you have to maintain it. There is no need to develop a website that you will not maintain in the future. Having a website is not a one-time investment, but you have to invest in it constantly to run an online business operations and functions.
Product/Services price and descriptions will need to be added and updated, old information will need to be removed and new information updated on the site. Setting up regular website checks and maintenance will never turn away customers with outdated information or broken links.
Explore Social Media
One of the easiest steps for taking your business online is to set up a social media presence. The right social media channels depend on your business. As a rule of thumb, LinkedIn is a great starting point for B2B businesses, and Facebook, Pinterest and Instagram are great social media channels for B2C products and services. Twitter straddles the two.
Facebook is the world's largest social media platform, with 2.01 billion monthly active users and 1.32 billion daily active users. It is easy to set up a Facebook business page and you can tag products as you post updates to help boost sales.
Instagram is also becoming more and more popular as a business social media channel. Instagram has seen a significant growth this year, meaning it is becoming even more popular. In business terms, this means that your customers are likely on Facebook and Instagram, so it makes sense to be on these channels, too.
Once you have the basics done and some confidence built. Social media is the best platform for marketing your services as well as branding your business. You can also run social media ads or offer special discounts on social media platforms to drive traffic onto your business website but ensure to post quality and engaging content.
Build an Email List
The minute you launch your website you should be working to collect email addresses and information from every website visitors. Offer coupons, have customers register at check-out, take a survey or offer an email newsletter signup. The more email addresses you have, the more customers you can reach with special offers and new information. The email list can be used as customers persona and it would help you to personalize your marketing for the customers.
Spend on Advertisements
While it is possible to make money online with minimal investment, it is a hard road to trend and one that is much easier to do if you already have years of experience in building and marketing websites.
You should expect to invest in this part of your business in the same way you did primarily on advertising. Customers must be able to find your website, and you may have to pay for that to happen.
Having a budget daily or monthly budget for Social Media ads will go a long way in showing your business to completely new prospects regularly.
Be Visible on Google Business Listing
Google My Business can help you become more visible to local search users in your local area. By registering and claiming your business on Google My Business, you can provide some basic information, like your business address, telephone number and opening hours. Claiming your Google My Business listing gets you a shot at appearing on local Google Search results and Google Maps.
Google My Business listing so is a quick and easy option if you are just dipping a toe into online visibility for the first time. Local citations are also a beneficial and worthwhile step in the transition from offline to online. This is a mention of your business on the web which includes any combination of your business name, address, zip code and web address.
Local citations are important for local Search Engine Optimization (SEO) meaning your business can appear higher up in the search engine results page when someone searches for a business like yours in your local area.
Google Business Listing can also help establish your brand as an authority through testimonials. Testimonials are still one of the best ways to establish credibility online, especially a video testimonials. When a prospect sees that a website has customers willing to go on video to discuss how great their experience was with your brand, your authority grows.
Content Marketing 
According to research, 84% of internet users expect brands to produce content. You need to have a website or blog to create content and share it with the world. Your business can use blogging on its website as an opportunity to share expertise and knowledge with your online audience.
Make Sales Directly
Businesses can use their websites to make sales directly by creating a sales pages for each of their products and services, this is another step to making sales online. There are a variety of different types of sales pages from static sales pages to video pages and everything in between.
Your business can have sales pages for products that are delivered or services that are done in person at your physical location. Using your website to make sales directly allows you to make money twenty-four hours a day.
Analytics
As a business, you will want to know where your website's visitors are coming from, how long they stay, and how likely they are to buy. To learn this you will need online analytics like those offered by Google Analytics to access this information, also your website should be integrated with google analytics, google search console and Facebook Pixel to automatically have access to your website analytics and visitors behaviors.
Conclusion
In this article, we have shared with you some of the most effective guides to take your business online. In this modern era, being online is essential for every business who wants to access maximum customers and patronage.
I hope the information shared in this article is helpful for moving your business to the online platforms. Share this post in your circle, if you find it useful and informative. If you have any question related to this post, drop them in the comments section.